If you already have the permissions follow this tutorial to make the configuration in OWA 2010:
1. In the first step we will enable the BCC and From fields, that are by default hidden in Owa 2010.
Open OWA 2010 in your browser, log in, and after that go to Options / Settings / Mail, and scroll down to Message Format and select: Always show BCC and Always show From:

2. Make a new e-mail, and if you can see From field ( if not repeat step 1 ) click on it and select
"Other e-mail address…" and select the account you have the Send-As or Send on Behalf of permission: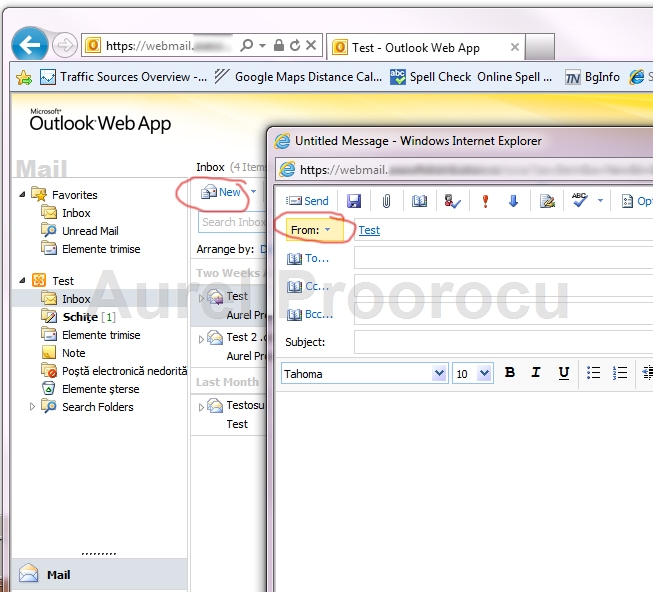 3. Send the e-mail. If it succeeds then your mail would look like this ( in the Sent items folder ):
( In our scenario Test send a mail on behalf of Aurel Proorocu )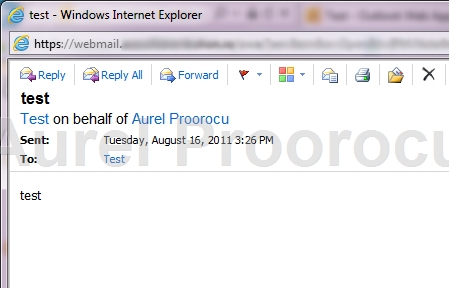 4. If you get the error: 'You don`t have the permissions required to send messages from this mailbox' , you should check if you selected the account you have rights, and if it`s ok you should see if you really have permissions over that mailbox ( check this post regarding Exchange 2010 howto: http://www.aurelp.com/?p=369 )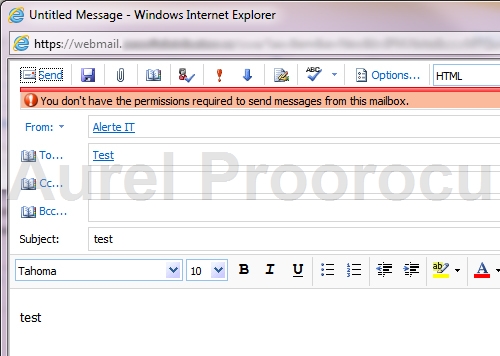 And if you encounter any problems feel free to comment / contact me.