A quite common problem on Outlook 2010 is that when you reply to all your e-mail address is automatically added on the TO field.
Reason: This bug occurs when you have more then one Outlook account.
How to solve:
1. Close Outlook
2. Go to Control Panel / Click on View By Small Icons ( up-right-corner ) / Click on MAIL / then Click on the affected account (probably your exchange account) > make sure it is set as default.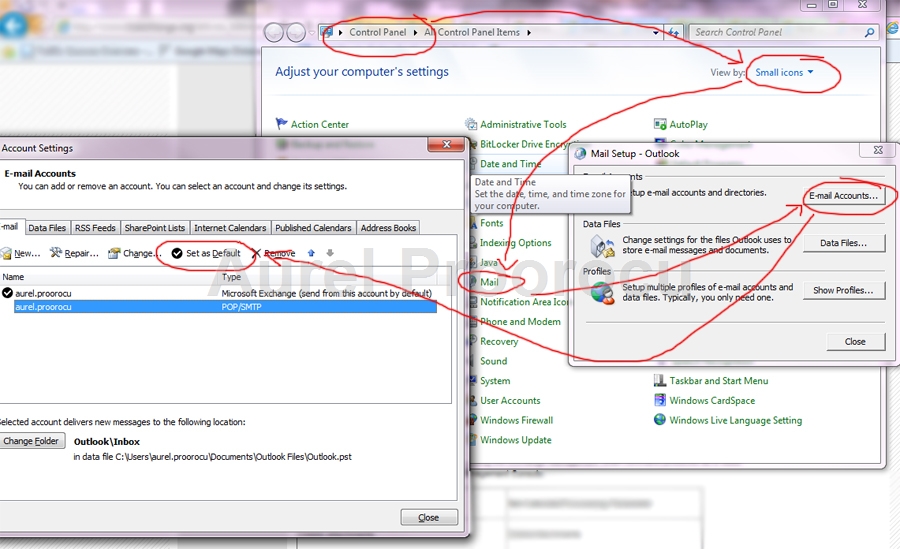 If it is default, click on another account and make it default, and then click on the primary accountand make it default.
3. Reboot machine and restart Outlook.
ENJOY.
And if you encounter any problems feel free to comment / contact me.