Two annoying problems in Exchange Online / OWA are:
– How to select another account ( the from field in Outlook ) ?
– How to see BCC when writing a new mail ?
1. Open OWA / Go in the right-up corner / click on Options / Click on See All Options: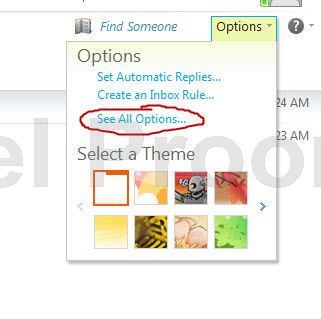 2. Go to the Settings menu in the left / At message format section select Always show BCC  and / orAlways show From ( depending of your scenario ), then click SAVE ( right-down corner ):
ENJOY.
And if you encounter any problems feel free to comment / contact me.