This is a very simple, but yet very useful tutorial for the ones that use some special sites that are not yet compatible with ie9, or for the ones that just don`t like the new ie9 look.
1. Go to Control Panel, select view by: Small Icons ( right up-corner ), then select Programs And Features:
2. On the next window, click on View installed updates ( on the left menu ):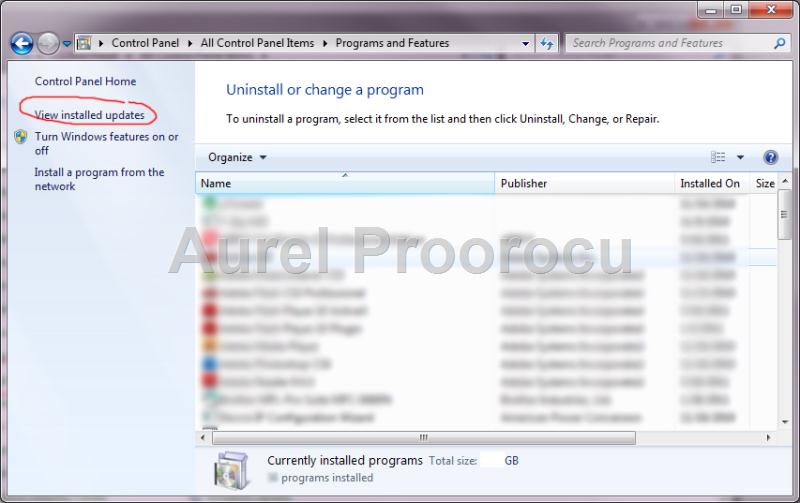 3. Wait a few moments until the list gets populated, and then search for Windows Internet Explorer 9, right click on it and uninstall.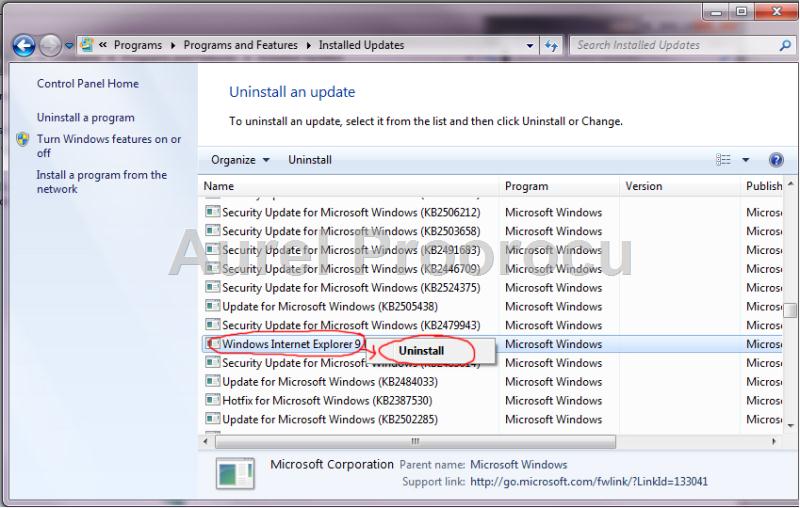 4. Wait for the installer to finish, then reboot the computer.
5. After the reboot internet explorer 8 will be back, with all the previous settings / favorites / etc.
If you encounter any problems feel free to comment / contact me, and I will help you.